Tenant Interview
Dear Tech-Pot

<! --/sec01-->
Coworking spaces and shared offices have been growing in popularity in recent years, and KSP has opened a casual and comfortable spot called "Tech-Pot" in February 2020. We asked two people who are involved in the operation of the space about the purpose of opening the space, what the appeal of having it in KSP is, and how Coronation is currently being managed.
Mr. Masao Kajikawa

Manager, Business Support Department, Hotel Kasei Corporation

Mr. Kajikawa joined the company in 2020 after a successful career in the hotel industry, mainly in accounting. He was immediately assigned to the Tech-Pot business. He says that his experience in general affairs and itinerary management has been useful in his current work. His motto is "You can't change others and the past, but you can change yourself and the future. Currently, he enjoys going to "Feel Cycle" to get exercise and relieve stress, and recommends Machidaya, a ramen restaurant in Machida City that he has been going to for about 25 years.

Mio Takahashi

Tech-Pot Community Staff

Mio Takahashi obtained her sommelier certification while working in a hall at a company that handles a variety of events, including weddings. While working at a company that handles various events such as weddings, she became a certified sommelier. She loves "The Analects of Confucius" and values the phrase "Seeing righteousness and not doing it is a lack of courage. He also likes historical books, and his favorite book is "Mibu Gishi Den". She is particularly fascinated by the depictions of people who are moved by compassion. She also loves yoga, horseback riding, and skiing.
Like its hotel operator, Tech-Pot has gained support as a "community-based" company
Q

: Please introduce Tech-Pot, including its current status.
A

: We are seeing an increase in the number of nearby businessmen who are teleworking and commuting less.

Kajikawa: Tech-Pot is a membership service that provides "coworking spaces" and "private desks" that individuals can use casually, as well as "private rooms" for startups and business projects. It is a service where individuals can casually use "coworking spaces," "private desks," and "private rooms" for startups and business projects through a membership system. The common space includes a relaxing sofa area, coffee and tea service, and a full range of facilities to meet a variety of work styles.

Kajikawa: Tech-Pot offers coworking spaces and private desks that individuals can use casually, as well as private rooms for startups and business projects. It is a service where individuals can casually use "coworking spaces," "private desks," and "private rooms" for startups and business projects through a membership system. The common space includes a relaxing sofa area, coffee and tea service, and a full range of facilities to meet a variety of work styles.

Takahashi: Yes. Currently, the most prominent users of our coworking space are businessmen, mainly in their 40s, but especially those who live within a 5 to 15 minute walk from KSP. The number of customers is increasing due to the spread of teleworking by the Corona disaster, and the shared office contract is fully booked.
Q

: What kind of initiatives are you taking in terms of management?
A

: We are actively incorporating customer feedback to improve our services.

Kajikawa: It has been about a year since we opened, and we have been improving our services by receiving various opinions from our members. In particular, due to the impact of the new coronavirus, I think we have been able to increase customer use and satisfaction by responding to needs that we had not anticipated, not to mention infection control.

Takahashi: Yes, coworking itself was not originally designed to be primarily remote. However, as the Corona disaster has led to more teleworkers using our facilities, we have received comments such as "it would be nice to have such equipment" and "it would be easier to invite guests if we knew what kind of users we have. When they join, they seem to consider security and communication speed as important factors, assuming that they will be working in an internet environment.

Takahashi: And infection control. We ask patients to take their temperature and disinfect their hands thoroughly when they enter the room, and we have placed disinfectant in several places in the Tech-Pot. We have also placed air purifiers in various locations and partitions.
Attitude to always make suggestions with an eye on customers and business
Q

: What is your management structure, what do you keep in mind in your work, and what is your work environment and corporate culture?
A

: It is easy to express your opinions, the environment is good, and it is a good place to work.

Kajikawa: Tech-Pot is currently run by four people. There are two administrators, including myself. There are also two receptionists, Takahashi and one other person. I belong to the hotel's management company, Hotel KSP, and I am in charge of the operation and management as one of the hotel's businesses. Takahashi is working as a seconded employee from another partner company.

Takahashi: When I'm at the reception desk, I get the most feedback from customers, such as "Do you have any rooms like this? The more you get to know your customers, the more you can hear about them. We try to make proposals internally so that we can respond to them.

Kajikawa: Takahashi makes various suggestions, such as "How about doing it this way? I've changed jobs several times, and it's only been about a year since I came to Hotel KSP, but I've been giving the same kind of feedback to the company. I feel like I have to (laughs). (laughs) The company is rather flexible in listening to my opinions. The company has that kind of corporate culture.

Takahashi: Also, the area around KSP is a very nice environment. There are spots where you can enjoy the seasons, such as cherry blossoms and fallen leaves, and if the weather is nice, we sometimes have lunch outdoors. I spend most of my time in KSP, and I like the fact that I have the opportunity to meet and greet many people and build a variety of relationships with them. It's a great place to build relationships.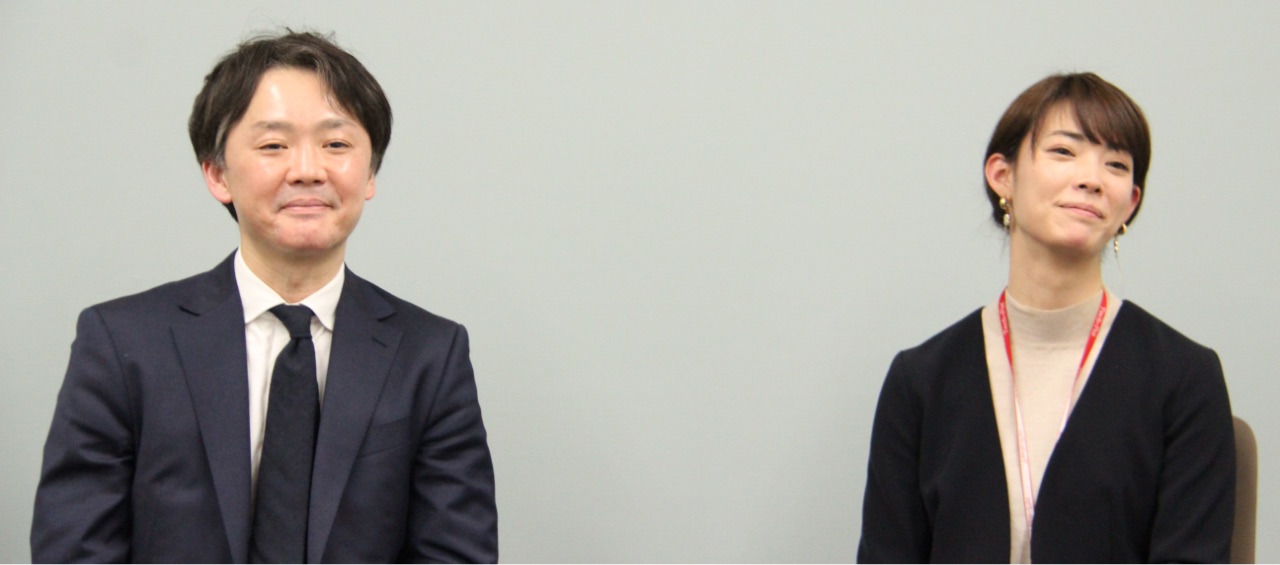 The appeal of a science park with a complex facility
Q

: What is your purpose and reason for opening at KSP?
A

: It was a necessary service to fit the concept of the hotel.

Kajikawa: At Hotel KSP, we want our guests to use the hotel as an "urban work spot". The core of this is the Tech-Pot. While staying at the hotel, guests can smoothly switch on and off when working by moving to the Tech-Pot, which is equipped with the necessary environment for work.

Kajikawa: Also, in terms of management strategy, it is easy to clarify the target. In the first place, there are many companies moving into KSP, and there are also large condominiums in the neighborhood, so there are many residents who commute to Tokyo and Yokohama, so there will be potential demand.

Takahashi: I often hear people say, "I can work in the Mizonokuchi area without having to go out to Tokyo," or "I can have a community near my house," or "My work and private life go smoothly. I also often hear people say, "I can work in the Mizonokuchi area without having to go out of Tokyo.

Kajikawa: In terms of community, I think that Tech-Pot will be a place where people who are working on new businesses or side jobs can have business encounters. In this respect, we believe that Tech-Pot has features that are different from coworking spaces in the city. Just a few days ago (November 2020), we held a members' get-together that had been postponed due to the new corona, but we were able to hold it after everyone took precautions against infection. We hope to expand this event to the businesses that are moving into KSP in the future.
Q

: What do you find attractive about KSP as an institution?
A

: The convenience for workers and visitors.
A

: Convenience for workers and visitors, and the creation of human interaction.

Kajikawa: One of the most common comments from customers is that "it is very convenient because it is a complex facility. There are banks, post offices, convenience stores, restaurants, etc. in KSP, so it is like one city where you can buy anything and complete everything.

Takahashi: The hotel is also attached to the building, so if you are a visitor from far away, you can stay there and not have to worry about traveling. For those who are inviting guests, the restaurant is a great place to have a proper dinner. We also have guests from out of town who use Tech-Pot.

Kajikawa: We, the tenants, expect KSP to offer more than just convenience as a facility complex. There will be social events held by the KSP management company and a summer festival held by the tenants' association, which will allow us to get to know other tenants. It is very attractive to have the opportunity to exchange information in a natural way, not just for the sake of interest.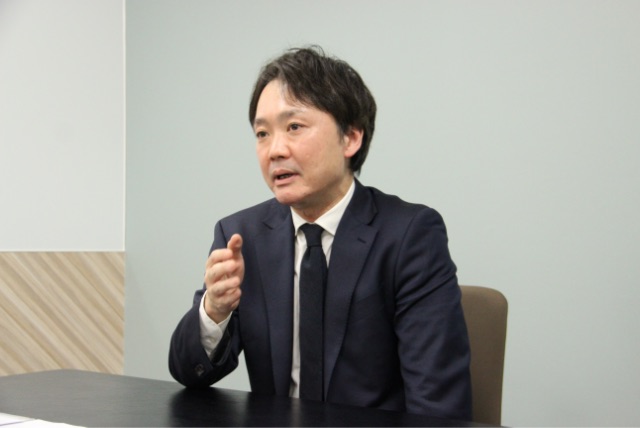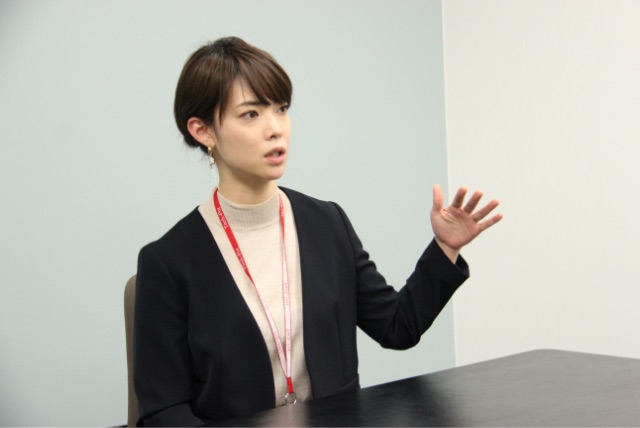 So that new values and futures will be born from here
Q

: What kind of business development do you have in mind for the future?
A

: We want to contribute to business and to the community while incorporating the voices of our customers.

Kajikawa: Thanks to our customers, we have been receiving a lot of visitors, and we are planning to expand our floor space in April 2021. Hotel management has been affected by the new coronavirus, so we hope that this will differentiate us from other hotels and give us an advantage, leading to a slight increase in hotel usage.

Kajikawa: And we will continue to support our customers, which is the basic principle and will not change. However, I also believe that it is not enough to survive as a shared office or coworking service. Therefore, we want to be a facility where customers can immediately consult with us when they have problems.

Takahashi: I think we should continue to value the voices of our customers and incorporate good ideas. I also hope that Tech-Pot will become a more attractive place as a community. One of our members said, "There is a community near my residence, and I can exchange opinions with everyone everyday. I think there will be unexpected development from a place that is not as rigid as a conference like that. I hope that not only business opportunities, but also companies that start something beneficial for the city and its residents will be born from the daily interaction of various people.
---
Company Name
Hotel K.S.P. Corporation
Location
KSP West 2F, 3-2-1, Sakado, Takatsu-ku, Kawasaki, Kanagawa, 213-0012, Japan
Representative
President and Representative Director Tetsuya Kawada
Webサイト
https://www.hotel-ksp.com/ ( Hotel Kaspersky)
https://tech-pot.jp/ (Tech-Pot)